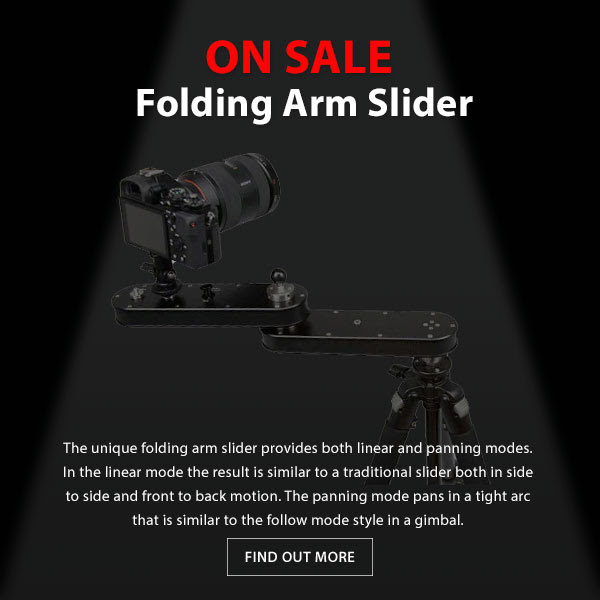 This unique CAME-TV Folding Arm Slider provides both linear and panning modes! In the linear mode, the result is similar to a traditional slider both in side to side and front to back motion. The panning mode pans in a tight arc that is similar to the follow style of a gimbal.
UNIQUE FOLDING ARM SLIDER PROVIDES
BOTH LINEAR AND PANNING MODES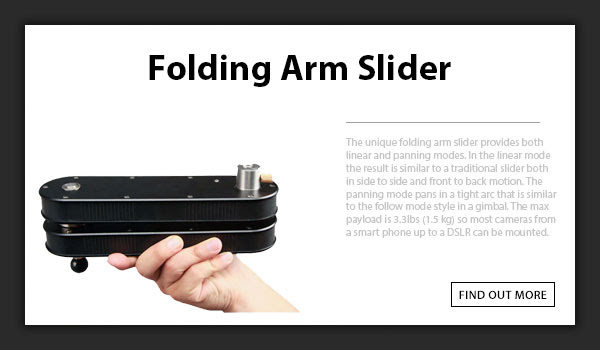 CAME-TV KUMINIK8 & WAERO AVAILABLE ON AMAZON!