Newsshooter.com, passed by our booth at the BIRTV 2016 convention to have a quick chat with us about our new CAME-Prodigy gimbal!

The CAME-Prodigy gimbal is our largest 3-axis gimbal in our gimbal family. The Prodigy is designed to hold large camera setups and its replacing our old CAME-8000 gimbal. The gimbal is running the latest 32-bit Controller with Encoder Technology for enhanced stability and battery efficiency. The maximum payload the Prodigy can handle is roughly 11 lbs./4.9 kg, making it perfect for the BMCC, CANON C100/C300, RED EPIC, CANON 5D Series/7D Series, etc.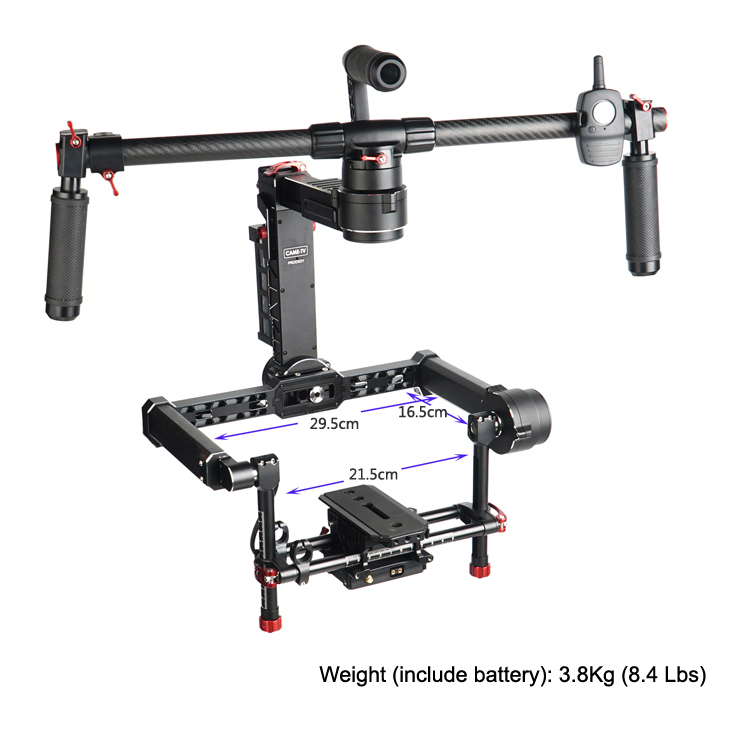 For more information on our CAME-TV Prodigy click below! Make sure to also sign up for our newsletter to receive updates and information on any new products we release.