Youtube user, MrCheesyCam, uploaded this quick video that goes over the Rosette Yoke Adapter for the 55w and 30w CAME-TV Boltzen LED Fresnel Light!

The Rosette Yoke Adapter comes included with the purchase of the Bowens Mount Ring Adapter.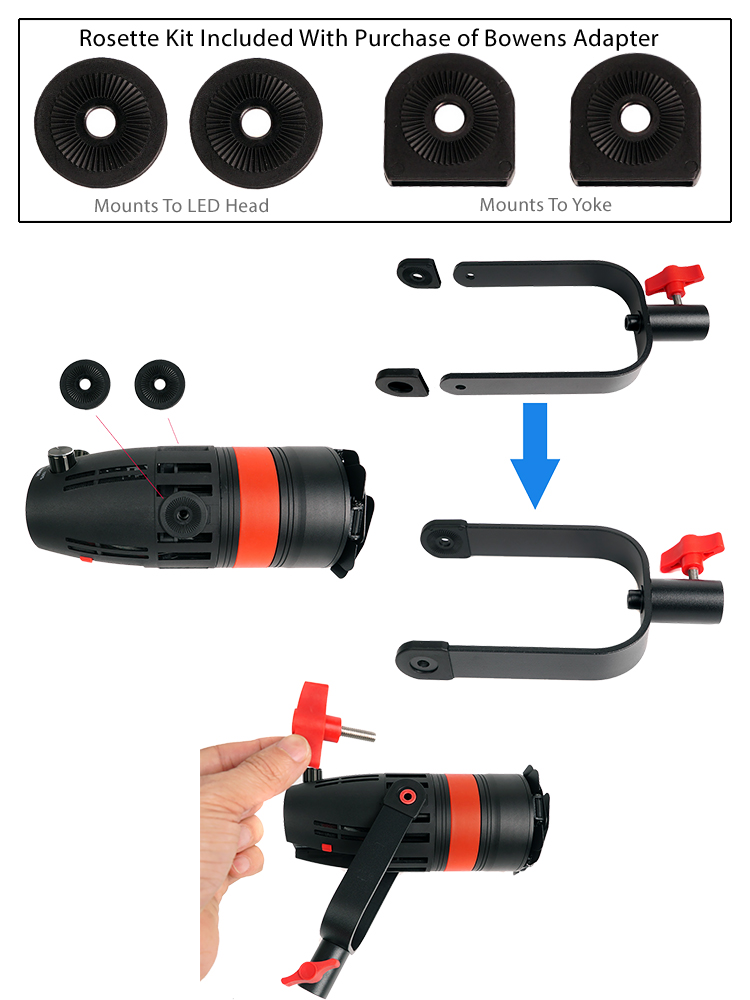 For more information on the CAME-TV Boltzen Lights or the Bowens Mount Ring Adapter click below! Make sure to also sign up for our newsletter to receive updates and information on any new products we release.