MrCheesycam, recently uploaded this quick overview video of the brand new CAME-Mini 3 gimbal! The camera he has balanced on his Mini 3 in the video is the Panasonic GH4 with a Lumix 12-35mm lens.
The brand new CAME-TV Mini 3 is the latest edition in our CAME-Mini gimbal series. Unlike the Mini 1 and Mini 2, the new Mini 3 uses basecam 32-bit controllers with encoders. Having encoders on the Mini 3 gives the gimbal more stabilization, increases the torque and decreases the power consumption for longer battery life. The new smart battery is quick and easy to install and provides up to 10 hours of runtime(depending on your setup).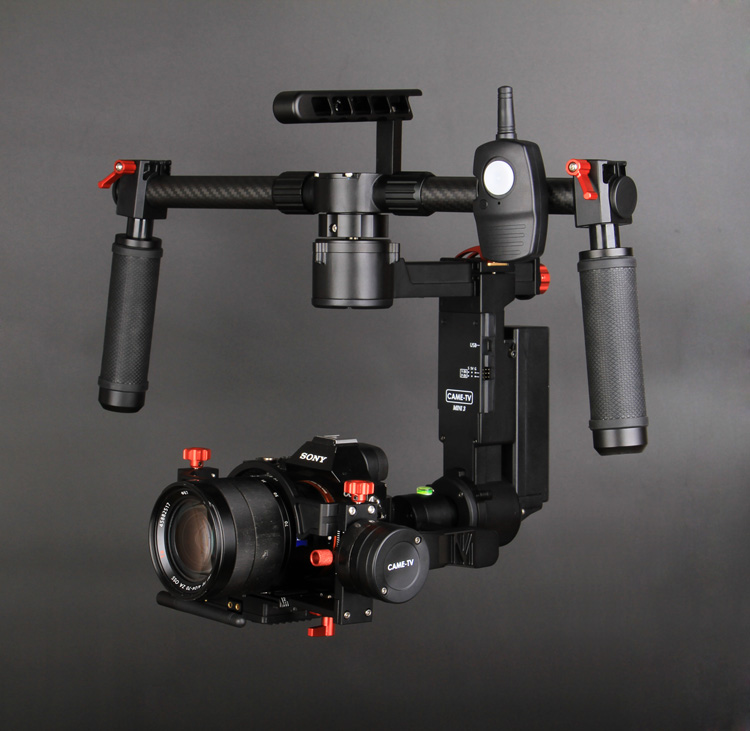 For more information on the new CAME-TV Mini 3 Gimbal click below! Make sure to also sign up for the newsletter to receive updates and information on any new products we release.