Youtube reviewer, Tom Antos,  uploaded this detailed review on our CAME-Prodigy gimbal! In the video, you'll notice that Tom Antos primarily used our Prodigy with the new Blackmagic Ursa Mini 4k.

The CAME-Prodigy gimbal is our largest 3-axis gimbal in our gimbal family. The Prodigy is designed to hold large camera setups and its replacing our old CAME-8000 gimbal. The maximum payload the Prodigy can handle is roughly 11 lbs./4.9 kg, making it perfect for the BMCC, CANON C100/C300, RED EPIC, CANON 5D Series/7D Series, etc. All motors rotate a full 360 degrees without limitation for greater range and flexibility during operation.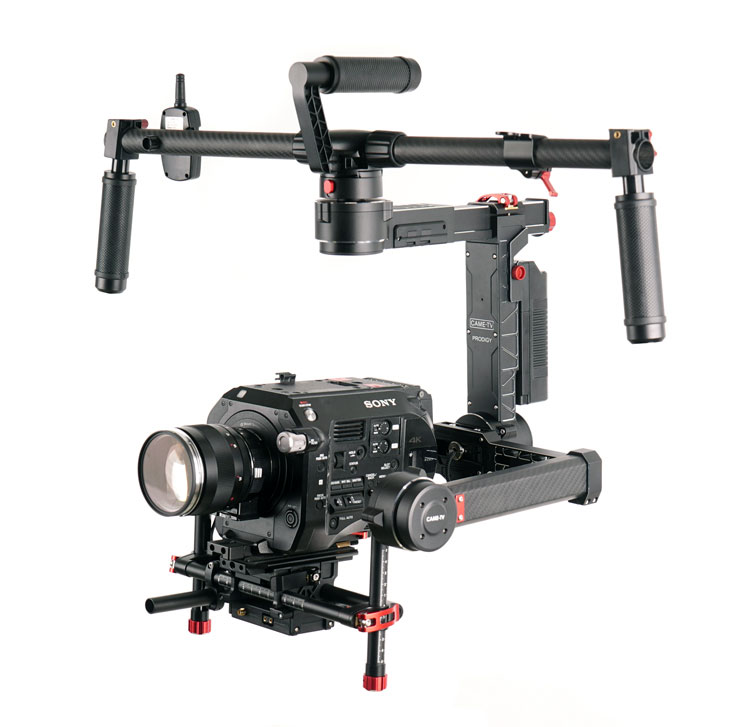 For more information on the CAME-TV Prodigy gimbal click below! Make sure to also sign up for our newsletter to receive updates and information on any new products we release.