Youtube user, Erik Naso, uploaded this quick test run he did with the CAME-Single gimbal!

Along with the test video, he wrote up a very detailed article about his experiences with the CAME-Single  paired with the Sony a6300 and Sony 16-35mm lens. In the article he does mention that he had to modify the Single's QR plate because the 16-35mm lens barrel was hitting the plate. His workaround was to add two washers to the QR plate to raise the camera up slightly, so that the lens barrel clears. We encourage you to check out his article, which you can read here.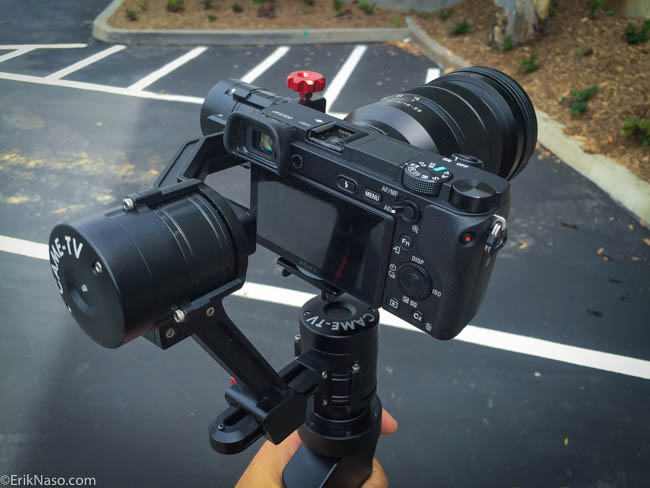 A couple of things I like a lot about the CAME-TV Single is I didn't need any tools to balance it and no software tweaks to get it to work right. This is a huge time saver in the field.
For more information on the CAME-Single gimbal click below! Make sure to also sign up for our newsletter to receive updates and information on any new products we release.