Johnnie Behiri from Cinema5D.com recently posted his first impressions and footage of the Sony A7s II. Johnnie Behiri is a BBC freelance cameraman/editor who also films documentaries, commercials, music videos and many other projects.
In the video above, Johnnie, states that he was trying to squeeze "normal footage", "lowlight" and "slow-motion" parts into one video." In the moving shots Johnnie used our CAME-TV Single Handheld 3-axis gimbal, with the Sony A7sII and Sony 16-35mm lens, which he said was his preferred gimbal.
"CAME-TV CAME-Single is currently my preferred gimbal. Very easy to use and adjust."
We were honored to find out that he was using our CAME-Single gimbal while testing out the new Sony A7sII with great results.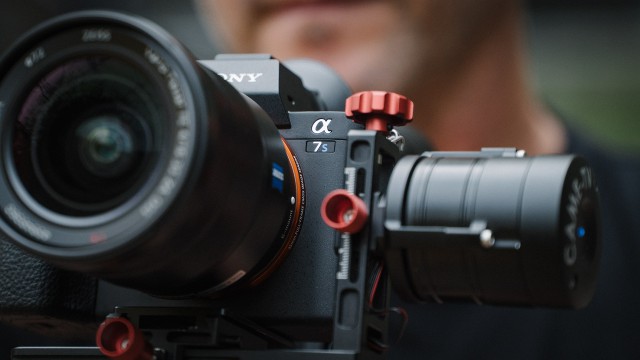 In the article, Johnnie explains the main advantages of the Sony a7SII from the original a7s:
"Internal UHD 4K recording
S-log 3 (in addition to S-log 2)
Gamma Display Assistant (allows you to monitor your flat S-log 2 or 3 image in a more vivid Rec 709 way)
Internal IBIS stabilisation system (5-Axis SteadyShot)
A possibility to charge the camera via the USB port
A possibility to assign "REC" to other buttons than the awkwardly placed rec button
100fps (PAL), 120fps (NTSC) in HD quality"
He also explains his most noticeable differences from comparing the Sony a7S II to the a7R II:
"The addition of S-log 3
Up to 120fps in full HD (compared to 60fps)
Gamma Display Assist
Sony's a7S II is cleaner in low-light situations compared to the a7R II
Because of its higher pixel count, the Sony a7R II can shoot in APS-C S35 crop-mode in 4K. The a7S II can not do that. Further more, any APS-C lens that will be attached to this camera will have strong vignetting at the edges in 4K-mode (APS-C mode is limited to HD resolutions)."
For the full article, make sure to check out Cinema5D.com for Johnnie's full impression of the Sony A7s II or CLICK HERE
For more information on the CAME-Single Gimbal click below!