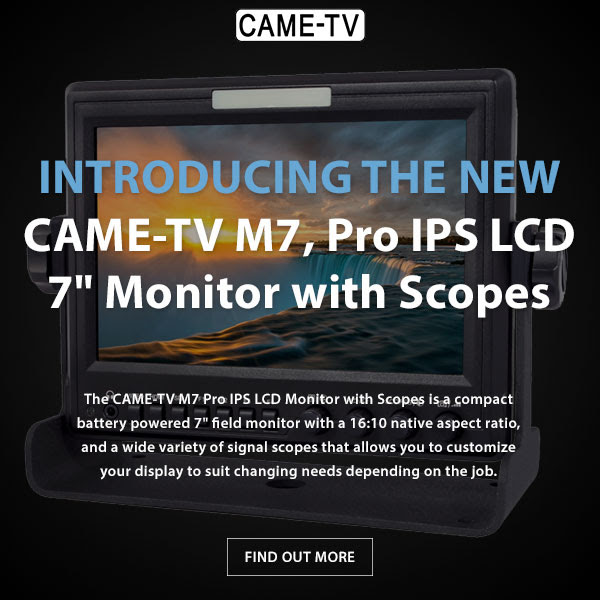 FEATURES:
1280X800 IPS HD Panel
Embedded Audio Monitoring
Multi-format Input/Output
3-color Tally Light
Build-in HDMI to SDI Conversion
Flexible Battery System
Video Analysis Assistant Pattern
WITH THE M7'S 7-INCH 1280 X 800 IPS HD PANEL
WHAT YOU SEE IS TRULY WHAT YOU GET!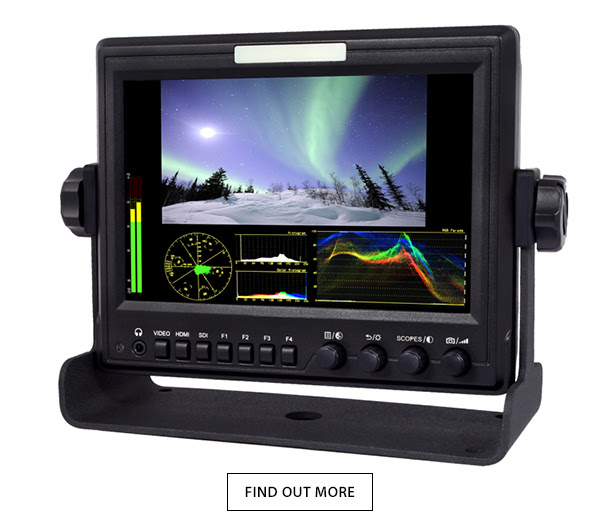 YOU MIGHT BE INTERESTED IN THESE OTHER GIMBALS
CAME-Prodigy
Tool-less
CAME-Mini 3
Tool-less
CAME-Argo


Tool-less

The CAME-PRODIGY gimbal is the physically largest of our gimbal family.....
32 Bit Boards with brushless motors and Encoders with a 5.8G video transmitter...
The CAME-ARGO is completely tool-less which allows the operator to change camera setups....