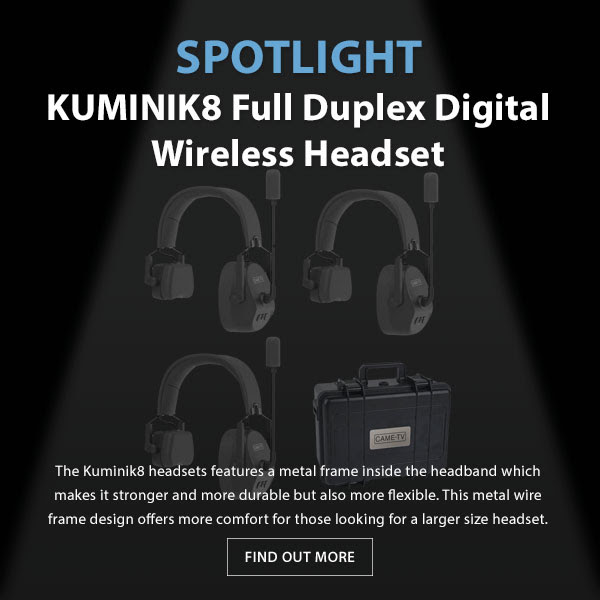 Our CAME-TV Kuminik8 Full Duplex Wireless Headsets have a sturdy metal frame inside the headband, making it not only durable but flexible as well. In an open space, the Kuminik8's have a range of about 1,500ft. and use the popular (and easy to find) NB-6L style batteries!
COMPACT FOLDABLE DESIGN THAT PACKS UP SMALL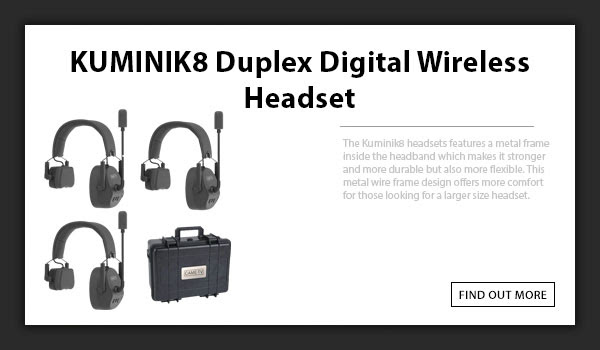 YOU MAY BE INTERESTED IN:
The CAME-TV Octo and Quad USB Chargers include either 4 or 8 NB-6L Style Batteries (depending on which one you purchase) and is designed to work with both our KUMINIK8 and WAERO headsets. In addition to working with the headsets, this charger is also compatible with a wide range of digital cameras that use NB-6L style batteries!
CHECK OUT OUR AMAZON STORE!