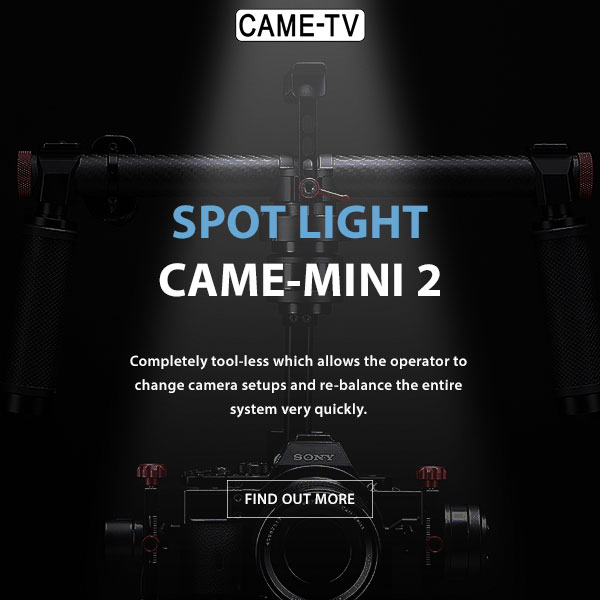 3 Axis Gimbal
Joystick

For camera systems such as the Panasonic GH4, Blackmagic Pocket Cinema Camera and Sony A7.

A thumb controller joystick next to the right handle allows Pan and Tilt control.

Completely Enclosed
Handles
All of the wiring and electronics are
completely enclosed into the frame.

Two side handles for hand-held use and a top handle for low-angle shots or for transporting.
FULL 3 AXIS STABILIZATION USING THE LATEST 32BIT CONTROLLERS WITH DUAL IMU SENSORS
YOU MIGHT BE INTERESTED IN THESE OTHER GIMBALS
CAME-Single
With Encoders
CAME-8000
Tool-less
CAME-7800
Tool-less

One of the first commercially available 3 Axis 32 bit Basecam controlled gimbals to offer motors with Encoders ....

A handheld stabilizer designed for camera systems weighing up to 11 pounds, making it suitable for...

Designed for camera systems such as Canon 5D3, Canon 5D2, Canon 7D, Panasonic GH4, and Sony A7...