This CAME-TV Light is a focusable spotlight used in film, television, and theater lighting. The light uses a glass lens with concentric ripples that is visible on the front of the light, casting soft and even illumination across the light's beam!
THIS LIGHT IS A FOCUSABLE SPOTLIGHT USED IN FILM, TELEVISION AND THEATER LIGHTING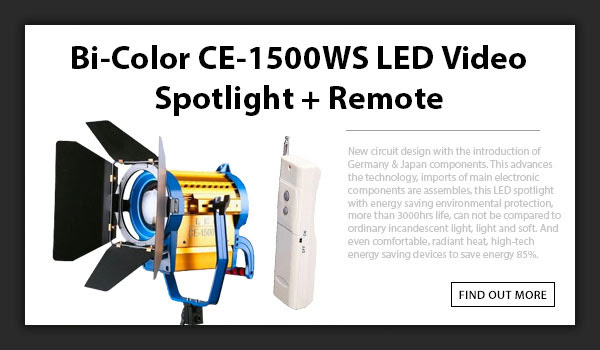 PRODUCTS AVAILABLE ON AMAZON!