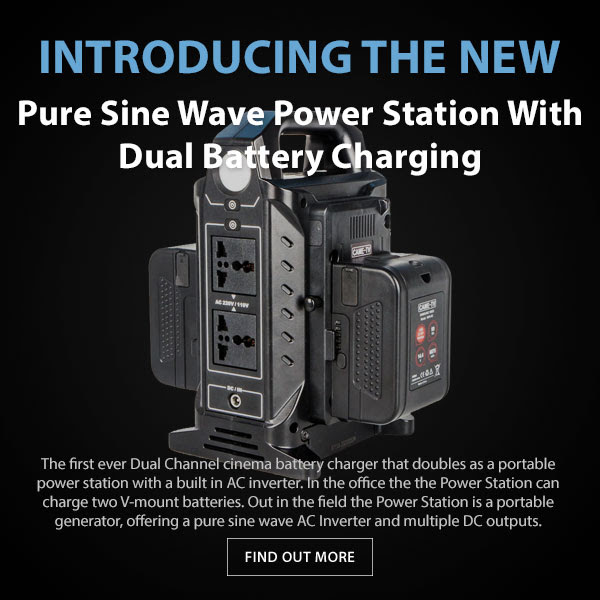 Our CAME-TV Power Station is the first ever Dual Channel cinema battery charger that doubles as a portable power station with a built-in AC inverter! In the office, the the Power Station can charge two V-mount batteries and out in the field the Power Station can act as a portable generator, offering a pure sine wave AC Inverter and multiple DC outputs.
Power a laptop, a live stream setup, charge drone batteries, or other equipment up to 180 watt max output.When a battery is running low, you can hot swap to a fresh battery without having to power down your setup!
THE FIRST EVER DUAL CHANNEL CINEMA BATTERY CHARGER THAT DOUBLES AS A PORTABLE POWER STATION WITH A BUILT IN AC INVERTER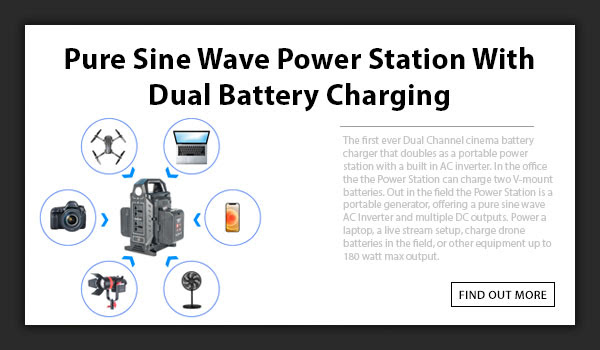 CHECK OUT OUR AMAZON STORE!