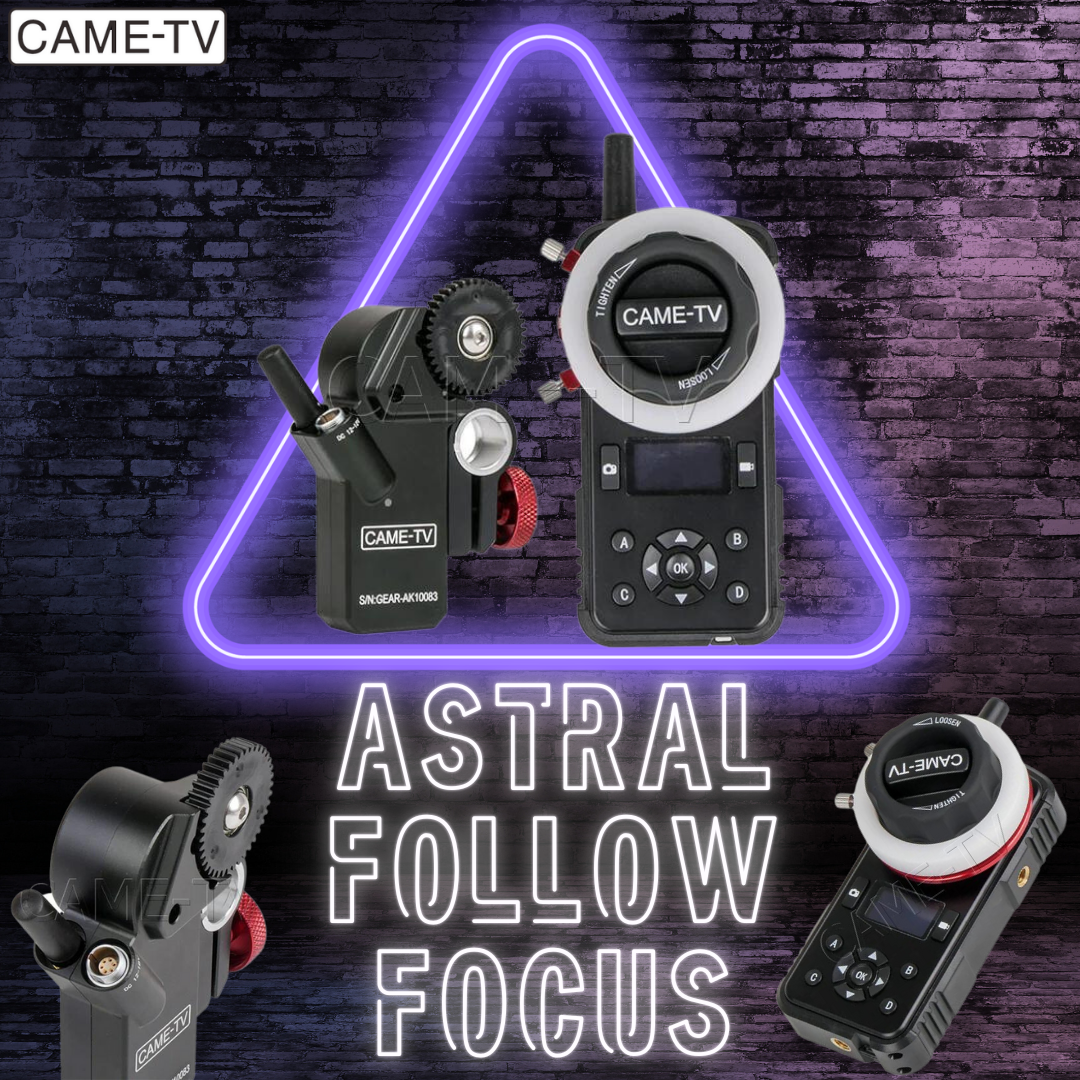 You can use our CAME-TV Astral Wireless Follow Focus System to control the focus, iris, or zoom of most DSLR, mirrorless, or cine-style lenses! The controller features a built-in marking disk and an OLED display that provides battery level, connection, calibration, travel, and memory information. The hand wheel is powered by a built-in 1000mAh LiPo battery that lasts up to 8 hours on a full charge, and the motor is powered by your camera or external battery via the included D-Tap to 6-pin LEMO-type cable!
WIRELESSLY CONTROL THE FOCUS, IRIS, OR ZOOM OF MOST DSLR, MIRRORLESS, OR CINE-STYLE LENS
CHECK OUT THE PRODUCT VIDEOS
CLEARANCE SALE IS STILL ON GOING WITH PLENTY TO CHOOSE FROM!