The CAME-TV SPRY is our innovative 4-in-1 gimbal that comes with three different heads that can be quickly interchanged to hold a smart phone, GoPro, and point-and-shoot cameras up to 1.1lbs!
Our CAME-Action 2 is a 3 Axis 32-bit controlled gimbal featuring brushless motors with Encoders! The gimbal is constructed from aluminum alloy and weighs in at a very light 300 grams/0.66 pounds (without the battery and camera) and is compatible with the iPhone!
GIMBALS ARE ESSENTIAL FOR FILMING ACTION SEQUENCES
CHECK OUT THIS SPRY GIMBAL VIDEO!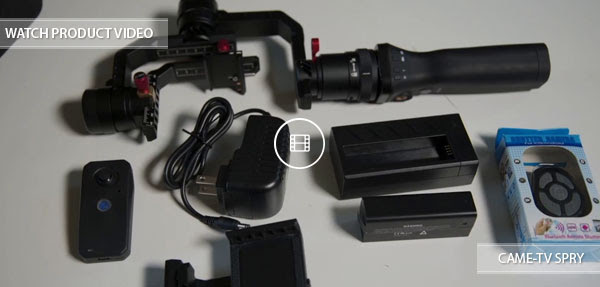 PRODUCTS AVAILABLE ON AMAZON!