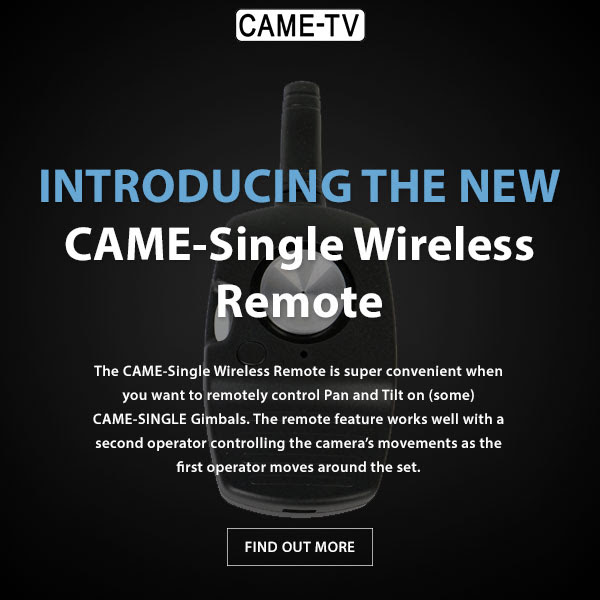 The CAME-Single Wireless Remote is super convenient when you want to remotely control Pan and Tilt on (some) CAME-SINGLE Gimbals. The remote feature works well with a second operator controlling the camera's movements as the first operator moves around the set. Achieve perfect framing and complete more complex camera movements by working with Dual Operators. If you have your gimbal mounted to the end of a long Crane or Jib you can control easily control the camera with this remote. The system connects via Bluetooth up to 30 feet away. (Range will vary depending on Line of Sight and environmental interference.)
Note: This module is only compatible with Came Single Gimbals purchased after Nov 1st 2015.
SUPER CONVENIENT WHEN YOU WANT TO
REMOTELY CONTROL PAN AND TILT
YOU MIGHT BE INTERESTED IN THESE OTHER GIMBALS
CAME-ACTION Tool-less

CAME-SINGLE Tool-less

CAME-ARGO
Tool-less
The design of the CAME-Action allows for one handed smooth operation...
The new CAME-SINGLE is one of the first 3 Axis 32 bit Basecam controlled...
The new CAME-ARGO features 32 Bit Boards with brushless motors and Encoders....