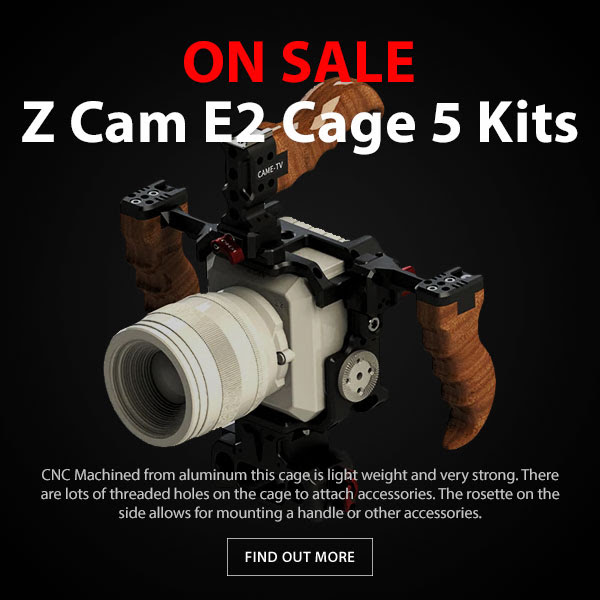 CNC Machined from aluminum, this compact and lightweight CAME-TV Z Cam Cage allows you to mount multiple accessories while still giving you some protection for your Z Cam Camera.  Our Z Cam Cage has 5 kits for you to choose from (see configuration list below), making sure you have the freedom to configure a kit that works best for you! You can add our comfortable wooden handles, a rod base, or a top handle!
The cage is available in 5 different configurations:
ZCAM-K1: Cage only
ZCAM-K2: Cage plus top handle
ZCAM-K3: Cage plus top handle and rod base
ZCAM-K4: Cage plus 2 wooden handles
ZCAM-K5: Cage plus 3 wooden handles
CNC MACHINED FROM ALUMINUM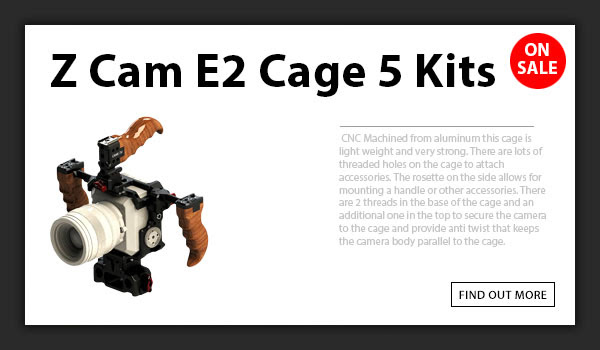 CHECK OUT OUR AMAZON STORE!