Just going to put this out there right now... DO NOT UPGRADE YOUR FIRMWARE, no matter what the SimpleBGC GUI screen tells you. Doing so will completely wipe out your board and can potentially cause irreversible malfunction to your gimbal. And even worse, this course of events runs you the risk of voiding your warranty.
If you are attempting to connect to the SimpleBGC software for the first time, and you receive a pop-up message telling you that you should upgrade your firmware because of a "board vs. GUI mismatch" (as seen below), then it's best that you simply use a different version of the software, rather than upgrade your firmware. When this happens, simply disconnect and then quit out of the current SimpleBGC that you are using and then download the software version that is closest to the firmware version that the pop-up message is recommending.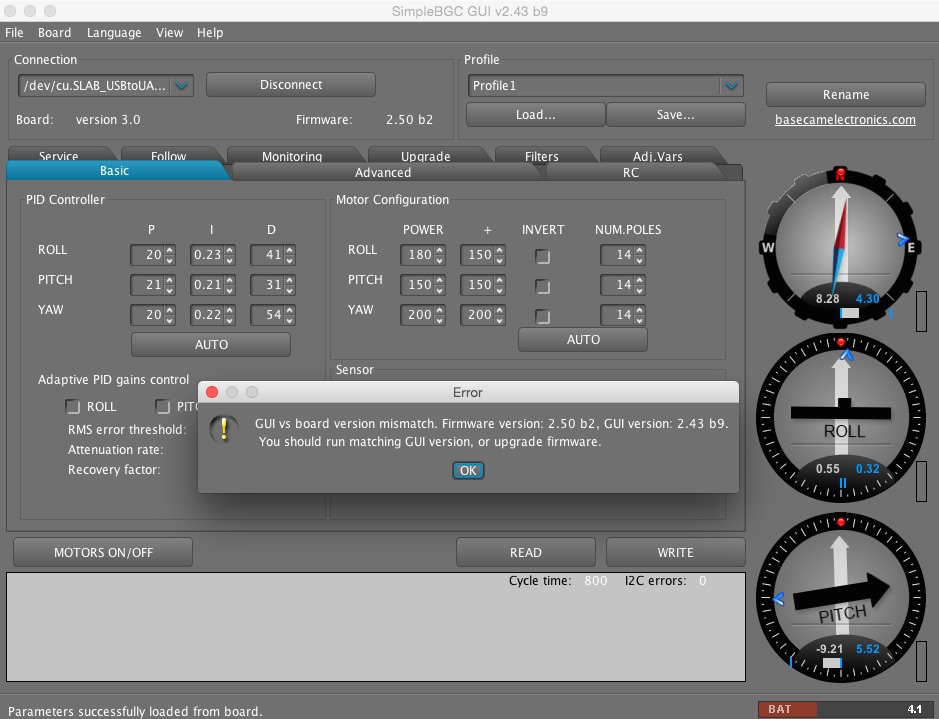 So in the case shown above, we connected our gimbal to SimpleBGC GUI version 2.43 b9. However, the gimbal's internal control board has been programmed with a software version using firmware 2.50 b2, which is obviously higher than the GUI software that we are attempting to use (v2.43 b9). So as stated earlier, disconnect & quit out of the 2.43 b9 software, and then download and launch the version of the SimpleBGC GUI that is closest in number to the recommended firmware, which in this case would be 2.50 b3.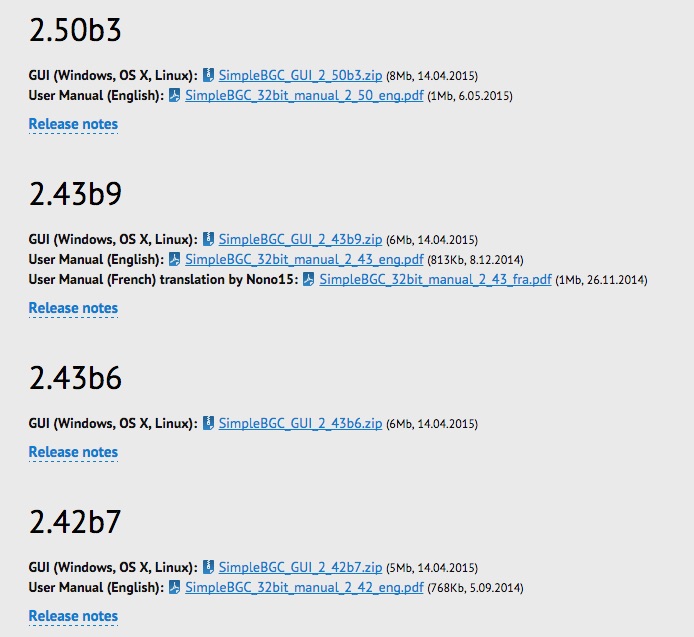 You should be able to connect successfully this time around with your settings completely intact.
More SimpleBGC tips can be found here.